better known as Photographer's Kid Syndrome
you've all heard it, you know what I'm talking about...... The camera makes even the slightest appearence and those kids go running for the hills. The poor little dears whose legs don't run yet, just sit and squall miserably waiting for the dreaded beast to be put back in its chamber.
Its really the sad truth and its no surprise. I can't speak for the rest of you, but as Ive learned my craft, my kids were used many times in the name of "practice".
They must be thinking now......:Thank God she knows what she's doing, she doesnt have to endlessly torture us any longer." Don't they wish! I still think they are the cutest subjects on the face of the planet. I mean, who wouldn't? They're irrisistable, right? Well, most of the time anyhow.

I got some new hats as of recent.....
( you know whats coming next.....PRACTICE!)
Ginny was the only one they'd fit so she was the woman....or should we say baby of the hour. Poor kid. She didnt know what hit her.....
Nah, it wasn't really that terrible. But that shot sure does crack me up!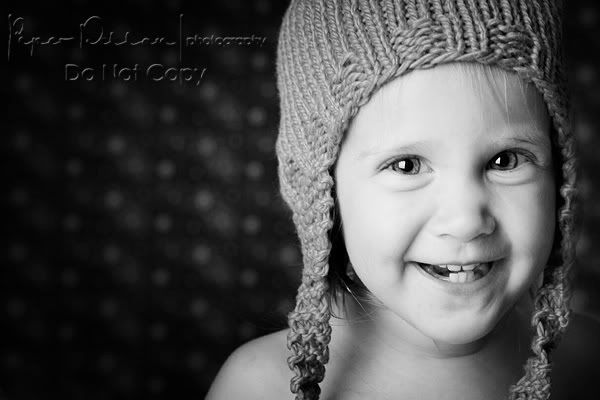 note- if these load screwy, forgive me. I may know my way around my camera.....but I still haven't figured out my way around deviantART